Tholen Plastics, Inc., a family owned business, was established in 1969. We produce a quality, low cost blister with fast turnaround times. There are No Minimum Order Requirements.
We do not manufacture clamshells or slide blisters.
---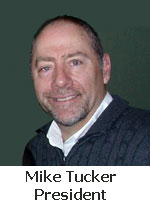 Blister packaging offers many advantages.
Cost Savings
Product Protection
Clear Product Display
Theft Deterrent
Tamper Evident
We stock virgin PVC in 7.5, 10, 12, 15, and 20 mil thicknesses, as well as 15 mil PETG and 10 mil RPET. All molds built are Full Size Molds ---- No Combo Runs --- No 4-6 Week Lead Time Needed!
Most molds (generic size or custom) are built in house.
---
We Can Help You With All Aspects Of The Plastic Packaging Process
---
Perhaps one of our generic stock blisters will fit your product, thereby saving you a tooling charge. Check out the rest of the site and contact us with any questions you have or to get started on your project.